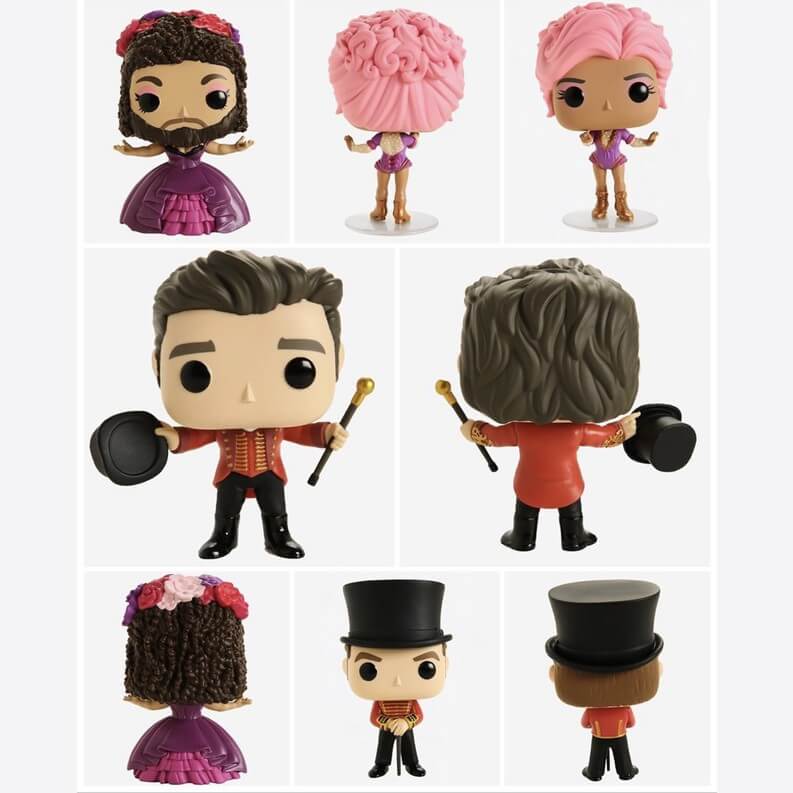 THIS IS THE GREATEST SHOW!
Les Pops du film The Greatest Showman paru en 20XX avec Hugh Jackman, WHOAMAN, Zendaya et Zach Efron sont disponibles Chez Pop In A Box.
PT Barnum, La Femme à Barbe, Zendaya et Zefron sont tous disponible en figurine Funko Pop! tel qu'apparu lors de la comédie musicale de l'anée XXXX.